GARFIELD COUNTY, CO — The Garfield County Sheriff's Office received notification just after 6:00 p.m. on Friday, August 6, 2021, that a Greyhound bus was stopped around 22.5 miles up the Coffee Pot Springs Road. Onboard were 21 persons, including at least one elderly woman with heart problems.
The road is mostly used by four-wheel drive and all-terrain vehicles, so it is not a viable alternative to Glenwood Canyon road. Sergeant Burris was also dispatched from Glenwood Springs, along with members of Garfield County Search & Rescue and two transport vans, to get the remaining passengers and driver down as quickly as possible.
The stranded Greyhound bus is seen in the photos. The Greyhound bus managed to tear a hole through the bottom of its engine's oil pan while attempting to maneuver the road, resulting in an oil spill along this high mountain road. To prevent the spread of the oil pollutant, Ecos was called in right away to clean up a hazardous materials incident.
The Garfield County Sheriff's Office's Emergency Operations van is seen fully packed with bags off the bus. The passengers and driver were placed into the vehicles shortly before 11:00 p.m., and the ride back down the road and into Eagle County began.
It is not recommended that travelers use GPS mapping to avoid the I-70 closure in Glenwood Canyon. For the unprepared traveler, backcountry roads are unpredictable and can be dangerous or deadly.
Here are some recommendation routes around Glenwood Canyon, when you traveling to the west, exit at 205 (Silverthorne), then head to the north via Colorado Highway 9 toward Kremmling. Continue to west on US Highway 40 and take south on CO 13. When you are traveling east, just take the routes in reverse.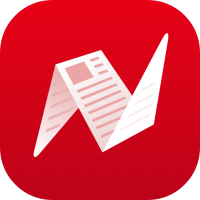 This is original content from NewsBreak's Creator Program. Join today to publish and share your own content.