ARVADA, CO - Kathryn Kurtz is the first woman appointed as Arvada's Presiding Municipal Judge appointed by the Arvada City Council. Judge Kurtz said that it was an honor for her to be elected as Presiding Municipal Judge of the City of Arvada and to be able to serve the citizens of the Arvada community.
Kurtz graduated from the University of Colorado, received a Bachelor of Arts in Psychology and a Bachelor of Arts in Sociology in 1999. Kurtz also studied at the University of Denver in 2002 and received her Juris Doctor degree at the College of Law.
Judge Kurtz, with his husband and two children, has lived in Arvada since 2009. Judge Kurtz is also active as a member of communities such as the Five Parks Piranhas swimming team, the Storm Lacrosse board, and the board of directors for Robbie's Hope.
In 2003-2016, Kurtz started his career in the First Judicial District Attorney's Office, working in the Special Victim's Unit, which focuses on crimes against children and human trafficking. Kurtz's place of work, the first human trafficking unit in Colorado, also collaborates with several communities and government organizations that work in similar fields to protect and prosecute perpetrators of exploitation in the Arvada community.
Then in 2016, Judge Kurtz worked as a Relief Judge in Municipal Courts to lead cases such as criminal offenses, zoning, and cases that occurred in traffic.
The Mayor of Arvada, Marc Williams, stated that he was very pleased with Judge Kurtz's presence at the City Council after several stages of selecting the Chief Justice of the City, that in the end Judge Kurtz was elected as the next Chief Justice of the City due to his commitment to justice in the City of Arvada.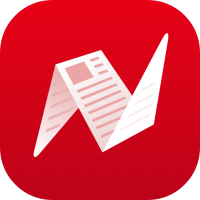 This is original content from NewsBreak's Creator Program. Join today to publish and share your own content.