DENVER, CO – Health Resource and Service Administration gave financial assistance and career training to a Denver student, Linda Medina Martinez. The $10,000 one-year stipend was given in order to create more diverse professionals for mental and behavioral health in Colorado.
Medina Martinez had to face a lot of challenges prior to her arrival in Denver. As a Mexican Immigrant, it is never easy to follow a completely new culture and system that are different from her country. Now, the 26-year- old works as a social worker to help students who had similar experiences as her.
As one of the recipients, Medina Martinez is grateful because the project helped her compensate for the financial struggles she had to face as a university student. She believes that when student's basic needs are met, they will easily thrive.
Other than financial assistance, Median Martinez also received professional training to become a behavioral health professional. She said the telehealth seminar has helped her how to conduct online practices which she has already implemented over the past year.
HRSA Behavioral Health Workforce Education and Training grant has helped 612 Metropolitan State University of Denver students for the past seven years. This year, the university has received $1.92 million to support HRSA Scholars who come from different backgrounds.
This program will train future professionals to give culturally responsive behavioral-health services to children, rural and frontier communities, and youth from medically underserved areas.
This project is very important for women of color and people who are coming from underserved communities. With this program, they are expected to go back to their own community and make tangible changes.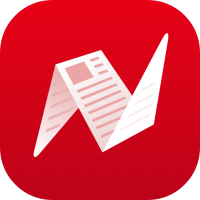 This is original content from NewsBreak's Creator Program. Join today to publish and share your own content.