DENVER, CO – The county commissioners of Arapahoe County have been doing evaluation and discussion with stakeholders and residents in regard to the County's Open Space Sales and Use Tax. The one-quarter of one cent tax will expire in 2023.
With the Open Space Sales and Use Tax, the County of Arapahoe has been able to create a lot of tangible impacts related to the open space within the county. This tax also improves the quality of life of local residents, especially during the pandemic.
The tax has been funding the County's Open Spaces program and projects since 2003. 71% of funds from the program are distributed back through grants, share back, and special projects.
The tax secured the ownership and maintenance of 15 open spaces and parks, 20+ miles of trails, and 4 trailheads in Arapahoe County, as well as funding hundreds of additional local parks, open spaces, and trails.
As part of the reauthorization process, the county has received the feedback and public input about the value of open space investments, the importance of open space asset for future generation, and how the program can be better based on the community' needs.
The Arapahoe County's Open Space and Trails Advisory Board has been largely involved in the process of supervising the sales tax program, especially in collecting data and evaluating the alternative options.
These steps are taken to make sure the reauthorization process goes smoothly. The board will decide whether it is necessary to refer a measure to voters on August 10, 2021.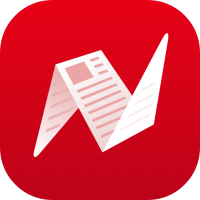 This is original content from NewsBreak's Creator Program. Join today to publish and share your own content.