EL PASO, CO - El Paso County Public Health confirmed one bat rabies case in the vicinity of Turkey Creek Canyon/Red Valley Estates.
El Paso County Public Health advises the residents to stay away from wild animals and vaccinate their pets regularly. The government agency also shares rabies prevention tips.
Aside from getting vaccines, El Paso County Public Health advises the residents to protect their pets by keeping them inside at night. The residents also need to minimize exposure to wild animals and other pets.
The residents should report any physical contact with wild animals to El Paso County Public Health at 719-578-3220 or 719-235-2278 (after-hours). Animal-control and wildlife conservation agencies provide "bat-proofing" assistance to protect the residents. The residents can access information regarding bat prevention here.
El Paso County Public Health also provides information to pay attention to sick wild animals. The wild animals tend to flee if they see humans, while the sick ones usually stay. Rabies tends to make wild animals behave aggressively. The resident can contact the Colorado Parks and Wildlife at (719) 227-5200 if they spot sick or diseased wild animals.
People can access preventive medication and call doctors if they receive any harm from wild animal attacks, especially for rabies. Rabies impacts the brain and central nervous system, which leads to death if the person does not receive proper treatment.
Bites from wild animals or direct contact of their saliva to the blood circulation, including wounds and cuts, can cause the spread of rabies. Rabies can also spread through other body parts with membranes, including the nose, mouth, and eyes.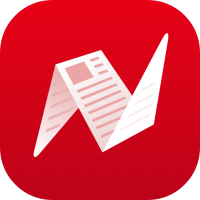 This is original content from NewsBreak's Creator Program. Join today to publish and share your own content.