LITTLETON, CO - Rex, the Arapahoe County Sheriff's Office's first therapy dog, will give comforts to the students of Littleton Public Elementary School.
Sheriff Tyler Brown has sworn Rex, the black Labrador retriever, on May 25 when Rex was still two months old. Rex has been training for basic obedience.
He is also attending the American Kennel Club good citizen class and intensive class to earn the A.K.C. certified therapy dog. A therapy dog would be useful in the middle of a community where mental health is part of its concern.
To fulfil his duties, the pup teams up with Deputy John Gray. Gray has been a deputy of Arapahoe Sheriff's Office for eleven years after his six years of service as a school resource officer.
"When they first see Rex, they are a little confused because they are used to see police K-9, so they see a Labrador, and they are like 'oh he must be a drug dog' or 'he must be a bomb dog' and I am like 'no he is actually a therapy dog'," said Deputy Gray.
Collections of Rex's activities have been posted regularly on his own Instagram account at @arapahoe_rex_sro, showing his training, social activities, and lots of cute pictures of him doing all puppy things, like taking a nap. People are welcomed to pet Rex whenever they come across him
"We hope that Rex will help students feel comfortable and safe in school and bring a smile to their faces," says Deputy Gray upon their assignment to the Littleton public elementary school.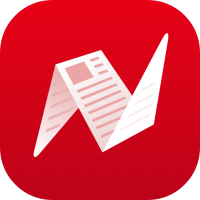 This is original content from NewsBreak's Creator Program. Join today to publish and share your own content.