BOULDER COUNTY, CO — After a flood in September 2013, Sugarloaf Road, a road near the intersection of CO 199 or Boulder Canyon Drive was damaged. A temporary repair has been done and permanent rebuilding will finally commence this August.
To replace the temporary wall that is currently in place, a new retaining wall system will be built. Additional barriers will also be constructed to make sure that the roadway withstands future weather disasters.
To achieve this, the next installment of repairs will include:
- Permanently rebuilding the roads.
- Reconstructing the 1890 feet wall where the slope is currently unstable.
- Repairing the wall that was damaged but still stable.
- Adding new ditches to improve drainage.
- Rebuilding 1930 feet of road to current county regulations, including a four-foot-wide uphill shoulder. All guardrails will also be rebuilt (approximately 1580 feet).
The designing and permitting process as well as the bid release were completed by Spring 2021. Construction will commence in August 2021, then a winter shutdown break, before resuming in Spring of 2022 when the temperatures are more friendly.
During the construction process, single-lane closures are expected to be in effect 24 hours a day, seven days a week. After working hours, traffic signals will be used. There will be a lot of flaggers during the process so be sure to keep an eye out.
During the retaining wall reconstruction, a lane on SH 119 will also be closed during working hours.
Recreational cyclists on Sugarloaf Road will only be allowed in the downhill direction. Residents in the Sugarloaf region who commute by bike will need to contact Boulder County Public Works or call 303-441-3900 for a residential cycling pass.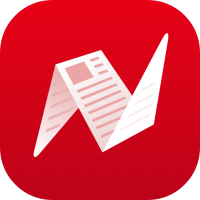 This is original content from NewsBreak's Creator Program. Join today to publish and share your own content.