DOUGLAS COUNTY, CO - The Seniors' Council of Douglas County, collaborating with Changing the Narrative, Douglas County Libraries, and Douglas County Public Schools, conducts an amateur poetry contest called "Every Age Counts!" to promote awareness of aging through all generations.
The event is available to Douglas County, Colorado residents of all ages and runs from August 1 to September 15, 2021. All amateur writers in Douglas County are invited to participate in this event.
Contestants are asked to write a poem in the form of their choice to celebrate their age. They will be divided by age groups; there will be groups age 10 and under, 11-13, 14-17, 18-22, 23-55, and 56+, with winners in each group.
The winners will be announced in an award event at the Highland Ranch Library, in Highland Ranch, on November 6, 2021.
The Seniors' Council of Douglas County and Changing the Narrative hope to challenge ageist stereotypes through this contest. Ageism, which includes prejudice, stereotyping, and discrimination based on age, has negative consequences for our health, workforce participation, and the economy.
Janine Vanderburg, Director of Changing the Narrative, says, "The one thing that we all have in common is that today, for each one of us, is the oldest we've ever been. So it doesn't make sense to be ageist,"
The Chair of the Senior's Council of Douglas County, Gretchen Lopez, said that ageism degrades us all, and our purpose with this contest is to change people's minds.
Lopez added that they are so happy to have Douglas County Libraries and Public School's collaboration.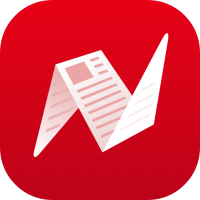 This is original content from NewsBreak's Creator Program. Join today to publish and share your own content.