There is a thriving Star Wars cosplay fan group growing in a remote region of Siberia. For the second time this year, a group of hardcore fans of the popular series Star Wars has made headlines with a lifelike recreation of a popular media icon. This time, the friends have put together a scale model of an X-Wing fighter which features prominently in many of the Star Wars films.
The cosplayers used Instagram to petition their followers for support for the project which ultimately ended up costing nearly $10,000 when it was finished. The results are incredible.
The replica was painstakingly recreated from wood and is displayed in a public park where the creators are urging people to come and see their creation. The X-Wing replica measures over 13m in length and was assembled using over a dozen plywood pieces before being painted to match the scheme from the films. There are also plans to add additional props such as similarly scaled replicas of beloved robots C3PO and R2D2.
They hope it will become the coolest cosplay display in the world.
This is not the group's first taste of fame. They made a similar model of the Razorback which featured prominently in Disney's popular TV show The Mandalorian. That model weighed over 1,000lbs once completed and featured a stunningly realistic paint job.
Unfortunately, that model was destroyed in a nasty storm. This time, they said they are better prepared for the weather and hope that this model lasts longer than the couple of weeks their first creation did.
Equally impressive to the model starships being built is the location that they are being assembled in. The ships are being displayed in Yakutsk, a city in the far north. According to data, it is the coldest large city in the world with an average temperature of just 16.6 degrees Fahrenheit. The Star Wars loving friends have not been dissuaded by the poor weather and their previous weather incidents. Fueled by a passion, a connection, and a growing number of online admirers the friends continue to work tirelessly to pursue their hobbies.
The remoteness and the cold have not cooled their love of Star Wars or their passion for building life-sized projects.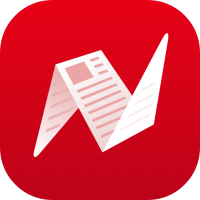 This is original content from NewsBreak's Creator Program. Join today to publish and share your own content.