Construction at the new Mountain View solar farm in Pasco County is well underway as part of a commitment by Tampa Electric to boost their sources of green energy. Mountain View is one of ten planned projects to increase Tampa's solar power potential. When the projects are complete Tampa Electric (TECO) says that 7% of Tampa's total power supply will come from the sun. It is a bold initiative that TECO hopes will propel Tampa into a greener future.
The land is located along Blanton and Frazee Hill Roads just north of Dade City. The site consists of 350 acres of land to be used for the placement of solar panels as well as undeveloped green space. When completed thousands of solar panels will work tirelessly to produce 55-MW of green power for the local Tampa community.
TECO purchased the site for $6.8 million in 2018. The purchase was for 382 acres of undeveloped rural land comprising of old citrus groves. The site was chosen due to its prime location which includes an elevation favorable to the operation of solar panels.
The plan is for 205 acres to support over 450,000 solar panels while the rest of the land is to be used as green space, visual buffers, natural fencing, and wetland habitats for local wildlife. The retention of green space and natural habitats is important to both TECO and the local community.
Proponents of the project claim that a green energy solar farm is preferable to residential development which continues to boom in the area. A housing development proposal was blocked by local interests in the months running up to the eventual sale of the land to TECO.
Earlier this year construction kicked off at the site which saw the land cleared and hundreds of panels, piping, and other infrastructure shipped in. Workers are present at the site daily which continues to make good progress. It will take time to install each of the hundreds of thousands of solar panels along with the necessary fencing and security that goes along with it.
Detractors say that any development of the land is unfavorable and there are concerns from nearby homeowners about how the presence of so many solar panels will affect the local wildlife, scenic views, and future development.
There is no hard date for the expected completion of the site.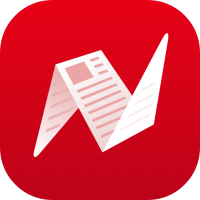 This is original content from NewsBreak's Creator Program. Join today to publish and share your own content.