A new report has surfaced from 2018 claiming that Havana Syndrome is simply noisy crickets. Havana Syndrome is a condition that causes a rapid onset of pressure in the head, headache, balance issues, and tinnitus. Over the years, multiple overseas workers have reported feeling these symptoms that often occur in American embassies on foreign soil. The strange occurrence has led some to believe that Havana Syndrome is a new kind of weapon being tested and used on Americans by foreign powers.
Now, experts say it might simply be chirping insects with a hefty dose of mass delusion.
Psychosomatic symptoms are nothing new and their occurrence is well documented. More and more experts are chiming in to say that Havana Syndrome might simply be a psychosomatic episode on a massive scale.
Anyone can suffer from a psychosomatic incident. Many people have eaten something that has recently made someone else sick and immediately started to feel symptoms of food poisoning even if no such illness is actually present. The same thing could be occurring in US embassies around the world.
Americans working overseas are being bombarded with dire warnings and training about this illness. The prevalence of this information combined with the nature of the information is the perfect setup for a mass delusional episode. All it takes is one person to start feeling sick, perhaps triggered by nearby crickets, and begin to believe it is microwave emitters nearby instead of insects. Suddenly, the feeling can sweep through a group of people rather quickly.
The original report suggesting the noises associated with Havana Syndrome might simply be unfamiliar insects was marked Secret but was recently declassified. The report was written in 2018. Despite the suggestion that Havana Syndrome might not be what it seems, the government continues to warn Americans to be vigilant overseas and has insinuated that foreign governments could be blasting American civilians with hidden microwaves.
As more information continues to emerge about Havana Syndrome, more people are becoming skeptical that these symptoms are actually related to a physical attack and not simply a psychological condition. The House of Representatives recently passed a bill that allows federal agencies to pay victims of Havana Syndrome for their injuries if they suffered them on the job.
The bill describes the illness as follows:
Since 2016, some intelligence, diplomatic, and other governmental personnel have reported experiencing unusual cognitive and neurological impairments while on assignment (particularly abroad), the source of which is currently under investigation. Symptoms were first reported by personnel stationed in Cuba and have since been collectively referred to as Havana Syndrome.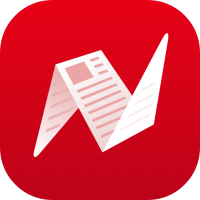 This is original content from NewsBreak's Creator Program. Join today to publish and share your own content.