The United States is facing a budget impasse. A deadlock in Congress is causing a headache for financiers around the world as spending and budget bills remain stranded in the legislature. On the one hand, Democrats are hoping to push through two bills amounting to trillions of dollars in new spending, on the other hand, in order to get the funding for the bills, the debt ceiling has to be raised. Currently, the United States is running up against its borrowing limit with trillions of dollars in debt still owed to creditors.
This problem has a looming deadline of October 18th or else the country risks a default according to Treasury Secretary Janet Yellen. A big problem calls for a big out-of-the-box solution.
One of the potential solutions on the table is a trillion dollar coin. Yes, that is trillion, with a T.
According to lawyers and legal theorists, it is possible for the Treasury Department to order the minting of a single coin stamped with a trillion dollar value. The Treasury would then deposit the coin into a government vault and credit the federal government with a trillion dollars. Enough to cover their stopgap spending and buy Congress time to fix the impasse.
The trillion dollar coin adds money into the system without adding cash. A single blank based on the platinum eagle coin would be revalued at a whopping one trillion dollars. Such a move is unprecedented and critics are calling it extreme.
Inflation is already higher than it has been in years and detractors worry that simply printing money in such an egregious way, even if the money would be used to prevent a default, is irresponsible.
Even as hesitancy to the idea grows, Janet Yellen has insisted that if pushed to the brink the Treasury might have no other options and such a coin could be minted at the last minute to avoid a financial catastrophe.
All it would take is some extra zeroes and a blank coin to make this seemingly impossible coin a reality.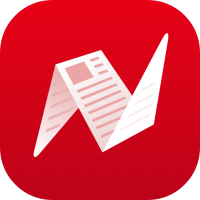 This is original content from NewsBreak's Creator Program. Join today to publish and share your own content.