Christmas is supposed to be the most joyous time of the year but this year's holiday season is already beset on all sides by problems. As the holiday season continues to loom in the near future, a slew of issues is making themselves known that threaten to derail the celebrations for the second year in a row. There are growing worries involving travel and transportation, the price and availability of goods, and the continuing pandemic. Here are four reasons why Christmas 2021 might not be as jolly as some people hope.
1. Potential pilot strikes
Two of the largest pilot's unions in the country are threatening to strike right before the busy holiday travel season. American Airlines and Southwest are facing complaints from their pilots about chaotic scheduling, and long hours that they claim will only compound during the travel season if changes aren't made soon. A pilot strike by either one of these unions would be catastrophic for air travel considering. A strike by both unions at the same, or similar, times would put a massive strain on the system causing a cascading series of headaches for potential travelers. Air travel during the pandemic has already seen record numbers of delays and cancellations in addition to a sharp rise in passenger disruptions on board.
2. Supply chain issues
Cargo continues to pile up in ports around the world as trucking shortages and pandemic regulations snarl the free flow of goods that so many are used to. But transportation of goods is not the only issue at hand. There is a growing shortage of critical materials needed to make new goods including cotton and computer chips. Retail watchdogs are warning that when goods disappear from the shelves during the holiday shopping season they might be slow to come back if they come back at all. Some people have started shopping now to avoid the trouble but the pickings might be slim this year for the hottest gifts.
3. Price increases
The supply chain issues have caused a steady increase in prices across the board. Inflation is the highest it has been in years. A shortage of popular items plus an increased holiday demand could make the hottest toys, electronics, and clothing jump in price ahead of the holidays. Wholesale prices are up 8% and some are warning that prices on the most desired items could soar even higher than that. People should not be surprised to pay 10% on Christmas presents this year compared to last year.
4. The pandemic
Lastly, the pandemic is still raging around the world. Despite increasing vaccination rates, the virus continues to spread at a constant pace. Government officials are already whispering about warning against holiday parties, are considering requiring vaccines for domestic air travel, and reminding people to remain vigilant. Mask mandates continue to divide friends and families and are sure to be a hot button topic around the dinner table this fall. COVID-19 is not gone, it appears that it is here to stay even as flu season approaches.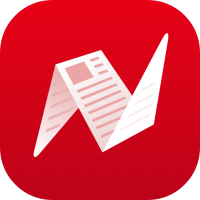 This is original content from NewsBreak's Creator Program. Join today to publish and share your own content.