Brian Laundrie is wanted on federal fraud charges and remains the sole person of interest in the death of Gabby Petito. He is still missing after disappearing weeks ago from his parents' home in North Port, Florida. Public anger and frustration continue to build surrounding his disappearance and many believe that his family knows more than they are letting on. The high emotions have led to a near constant presence of protestors outside of the Laundrie home since Brian's disappearance in September.
On Monday, October 4th, a TikTok star rented a single-engine plane to fly over the Laundrie home towing a banner that read "Justice 4 Gabby - TickTok Time's Up" in a bid to keep the pressure on the beleaguered parents. The plane was paid for by Justin Shepherd who claims there was a lot of interest from his fans and followers to see the stunt through. The rental cost over $2500.
At the same time, protestors began to put pressure on Brian's sister Cassie who started speaking to the media this week. She claims her parents' lawyer asked her not to speak but she's speaking out anyways saying she has nothing to hide. She confronted protestors outside of her home in Lakewood Ranch, a nearby Tampa suburb, saying that she doesn't have a lawyer and doesn't know where her brother is.
Cassie Laundrie did disclose more details regarding the case saying that Brian returned home on August 17th to see his parents. That would have been just a few days after the domestic violence incident that was reported in Moab, Utah on August 12th. The body camera footage from that stop has since gone viral. Cassie claims Brian seemed normal during his visit and she doesn't know exactly when he returned to his trip out west.
The FBI has remained quiet as the case continues to evolve saying that they would only make a statement when they had relevant new information to share. Alleged sightings of the fugitive have been on the rise lately coming in from all over the country. Brian Laundrie remains missing, wanted, and potentially on the run.
Meanwhile, as new details remain scarce the protests around Brian's parents' home and now his sister continue to grow. The fly-over with a banner asking for justice is just the latest stunt demonstrating how invested and frustrated the public continues to be in this case.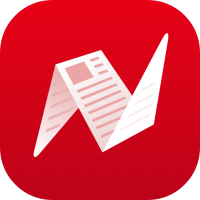 This is original content from NewsBreak's Creator Program. Join today to publish and share your own content.