This week saw the Hillsborough County Fair take over the fairgrounds for days of family fun, food, games, rides, and animal showcases. The fair kicked off on September 23rd promising a taste of the coming autumn and events for the whole family. After a week of smooth success, the fair is ready to cap this year's run with a lineup of exciting events that are sure to turn heads.
On Friday, October 1st, and Saturday, October 2nd the fair is hosting the local truck and tractor pull. Hopeful at-home engineers and farm mechanics are bringing their best to bear with tricked-out trucks and out-of-this-world tractors designed to pull the heaviest loads. These events are loud as the engines roar and strain and you'll never forget the smell of diesel, steel, rubber, and exhaust. This event is scheduled to take place at 7 PM on both days.
Then, on October 3rd, to cap off the 2021 Hillsborough County Fair is the running of the Demolition Derby. Local entries will hope to see their car as the last vehicle standing after a good old-fashioned motor showdown. While many cars will enter, only one will get crowned the winner. The rest are sure to leave in worse shape than they offloaded in. This is a great event for motorheads, destruction enthusiasts, and families alike. The Demolition Derby is scheduled to run this Sunday at 3 PM.
The fair is always a great time for people to get together and enjoy some grub and get some steps in while enjoying the outdoors but this year the fair is set to end with some truly loud and exciting events. If you are looking for something to do this weekend and ring in October in the Tampa Bay area the fair should not be overlooked.
The fair runs Friday, October 1st from 5 PM to 11 PM, Saturday, October 2nd, 10 AM to 11 PM and Sunday, October 3rd from 10 AM to 8 PM before packing up until 2022. Tickets can be purchased at the gate or online in advance.
How often do you get the chance to see a tractor pull and demolition derby on the same weekend after all?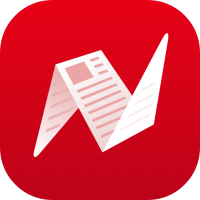 This is original content from NewsBreak's Creator Program. Join today to publish and share your own content.