Amazon Games released their first title, New World, on September 28th to much fanfare. New World is a brand new MMORPG adventure made by Amazon. The game was delayed multiple times due to the COVID-19 pandemic and in that period hype for the game only reached new heights. The game promises to be an open-world sandbox experience focused on crafting, gathering, and PVP. After a rocky launch that saw queues for the game stretch into the thousands of players, people are now able to smoothly play the game and the results have been positive so far. There are many elements of New World that are starting to make other MMORPG games feel stale and outdated.
First, the user interface is incredible. It looks modern, responds smoothly, and displays information in a clean modern way that other similar games just do not. A game's UI is incredibly important to the quality of life in-game and New World's UI definitely feels next generation. This becomes doubly apparent when you compare it to other similar games such as World of Warcraft, Lord of the Rings Online, and Runescape. The UI elements look especially great and feel useful in menus such as the crafting menu and the achievement guide.
The other aspect of the game that feels fresh is the combat. It is an action combat system that does not use the old school tab targeting system that so many MMOs default to. The ranged weapons are aimed freely by the player. If the player misses, it wasn't because of anything other than their own reflexes. The melee combat is similarly snappy and responsive letting players chain attacks together using blows and abilities that is a far cry from the old ability bar system that still appears in nearly all of the most popular MMOs today.
Lastly, Amazon Games has made player-versus-player combat a big focus of their game. Many MMOs have a love-hate relationship with PVP combat. The balancing is often a chore and finding the kinds of PVP that the community enjoys can be bothersome. Open world PVP is too difficult and stressful for some players while arena PVP is too confined and structured for others. New World solves this dilemma by offering a mixture of both. There are territory control modes, largescale battles, open-world PVP that can be toggled on and off by the player at will, and PVP faction missions. All of this together ensures that everyone can choose what kind of PVP experience they want if any at all, which is lightyears ahead of other games in this aspect.
If you are looking for something fresh in PC gaming or are wondering what all of the commotion is about, New world is available on Steam and directly from Amazon. Just beware of the potentially long queues as the weekend approaches. Since launch, the game has yet to drop below 500k concurrent players according to Steam's stats.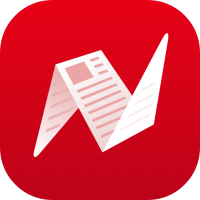 This is original content from NewsBreak's Creator Program. Join today to publish and share your own content.