It is a shame that most people visit Florida during the summer months. Summer is when Florida is the hottest, most humid, and is bombarded by daily rain and violent storms. The beaches are nice, the pools are cool and the theme parks are always a joy but Florida's meteorological strength is not in the summer, it is in the fall and winter. After the rainmaker is shut off and the humidity fades away Floridians are left with some of the most beautiful weather in the country.
The average temperature in Tampa is still 89° F but that number drops to 78° F by November. But without the persistent near 100% humidity levels and sky-high dew points, the 80s will still feel nice, especially in the shade. It is now that Florida starts becoming bearable again and it is also the season when most of the tourists leave until the holidays.
The number of rainy days in the Tampa Bay area drops month over month falling from nine days in September to four in October and only three in November. What is left behind are gorgeous blue sky, warm dry temperatures, and cool breezes out of the north. Cold fronts will begin to sink into the state and bring brisk nights perfect for gathering around the fire but not cold enough to ruin the evening. It is truly a glorious time to be outside and a much welcomed upgrade over the typical summer weather.
Some parts of northern Florida even get a seasonal change most people don't associate with the Sunshine State. Leaves will turn beautiful oranges and reds, albeit briefly, and the nightly temperatures can drop into the low 50s during the autumn. While Florida cannot compete with the traditional autumn championed by New England and the Midwest, it can still hold its own for the locals.
As dew points and temperatures begin to fall across the state it ushers in one of the best times to enjoy Florida outdoors and one of the best times to be a Floridian.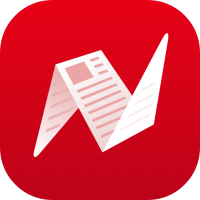 This is original content from NewsBreak's Creator Program. Join today to publish and share your own content.