In a scene that only serves to highlight the strangeness of the case unfolding before the nation, Duane Lee Chapman, 68, also more popularly known as Dog The Bounty Hunter, was seen at the residence of Brian Laundrie's parents' house. Laundrie has been missing for over two weeks now and is believed to have fled into a nearby wilderness preserve after telling his parents he was going on a hike. Brian Laundrie is a person of interest in the investigation surrounding Gabby Petito's murder and is wanted on federal fraud charges after it was discovered that he improperly used a debit card that was not in his name for an amount of $1000 or more. His disappearance and status as a missing person have drawn national attention, including that of Dog The Bounty Hunter.
Dog The Bounty Hunter recently resurfaced to discuss tips that he has been receiving surrounding the disappearance of Brian Laundrie, including a tip that he was seen camping with his parents at Fort De Soto Park, a county run park in Pinellas County. He claims that he spoke to North Port police where Brian's parents live and they allegedly told him that he was welcome to knock on the door, so that is exactly what he did.
Dog The Bounty Hunter aggressively knocked on the Laundrie's door and was greeted with a call to police. It seems as though, despite claiming to be concerned with the safety and whereabouts of their missing son, the Laundrie's had no interest in meeting with the famed TV bounty hunter.
Dog The Bounty Hunter claims he only wants to help the family locate Brian and help bring him in unharmed but his assurances were not enough to win over Brian's parents who called 911 to report a disturbance.
So far, Brian Laundrie is the only person of interest in the death of Gabby Petito. Gabby's death was ruled a homicide but a full report has not yet been released to the public.
It is not clear whether or not any attempt has been made to look into the tips mentioning the alleged camping trips taken by Brian and his parents in Fort De Soto Park in the days leading up to his disappearance. The FBI recently took full control of the investigation and is the lead agency on the case.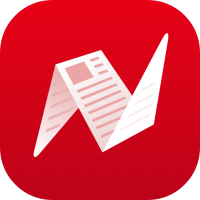 This is original content from NewsBreak's Creator Program. Join today to publish and share your own content.