Just as Health Officer and Public Health Department Director Sara Cody aimed to be precautious about the novel coronavirus in February 2020, Santa Clara County health officials are taking similar precautions over 17 months later.
On Wednesday, August 4, local representatives and health officials gathered at San Jose's East James Health Center, aiming to encourage more than 80 percent of area residents to get vaccinated.
Supervisor Cindy Chavez led the conversation — held in person and streamed on Facebook Live — with local health officials Reymundo Espinoza, chief executive officer of Gardner Family Health Network, and Dr. Rocio Luna, Santa Clara County Deputy County Executive & former deputy director of the County's Public Health Director.
While the San Francisco Bay Area has been a leader in vaccination rates and efforts, there is still a great deal of work to be done — and Chavez implores San Jose residents to do just that.
"We are so close — we're actually doing great as a county, but we're not where we need to be," Chavez said. "The coronavirus is constantly evolving and spreading, not only in Santa Clara County, but throughout California."
Based on recent CDC findings, it appears that the Delta variant is almost as contagious as chicken pox, leading to a rapidly increasing daily case rate. According to Chavez, the seven-day case average has risen from the low 20s in early June to over 225 cases on August 4.
Mask guidelines were put back in place in Santa Clara County — alongside Alameda, Contra Costa, Marin, San Francisco, San Mateo, Santa Clara, Sonoma counties, and the city of Berkeley — officially on August 3, announced on August 2. Based on CDC and California Department of Public Health (CDPH) guidance, Cody and County Public Health recommends that all persons, regardless of vaccination status, must now wear masks indoors.
While vaccines can help protect against severe ramifications from COVID-19, masking indoors " is the least disruptive and most immediately impactful additional measure to take."
As of August 2, more than 84 percent of county residents 12 and older have received at least one dose of the vaccine, with more than 78 percent fully vaccinated. Yet, with the continued rise of the Delta variant, there is a growing concern surrounding how the variant could lead to further shutdowns and sheltering-in-place.
As of July 29, the county reported 298 Delta B.1.617.2 variant cases, with an additional 46 Delta AY.1 cases and one Delta AY.2 case. While those numbers may seem low, it is very likely that the numbers could be even higher, as more people choose to not get regularly tested after being vaccinated or only experience mild symptoms.
Because of that, it's all the more important to get vaccinated — and sooner is better than later.
"Vaccines remain our most powerful tool in fighting the Delta variant," Chavez said.
The county will be hosting events throughout the area to continue providing vaccinations for residents. Chavez further notes that vaccines are available at doctors' offices, CVS, and Walgreens, among other sites.
For more information on where to get your vaccine, visit the Santa Clara County Public Health site for drop-in sites, vaccinating at home, and transportation information.
Follow Grace on Twitter for more Bay Area updates: @grace_m_stetson.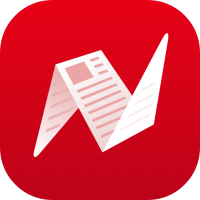 This is original content from NewsBreak's Creator Program. Join today to publish and share your own content.