(AP) — POINT COMFORT, Texas — The US Department of Justice stated that a Texas plastics manufacturer has agreed to pay over $3 million in civil fines for violating the Clean Air Act.
In addition, Formosa Plastics Corp. agreed to improve its risk management approach at its Point Comfort petrochemical plant.
After a series of fires, explosions, and unintentional spills at Formosa's factory in Point Comfort, a community on the Gulf Coast about 105 miles (170 kilometers) southwest of Houston, the EPA launched an investigation.
According to the DOJ, workers were burned and ingested chlorine due to mishaps between 2013 and 2016.
"Formosa violated the Clean Air Act's chemical accident prevention requirements at the Point Comfort plant many times, endangering their workers, neighbors, and the environment," Assistant Attorney General Todd Kim of the Justice Department's Environment and Natural Resources Division said.
On Wednesday, the corporation did not immediately respond to a request for comment.
In 2019, Formosa agreed to pay $50 million to resolve a lawsuit filed by Texas citizens accusing the business of spilling tons of pellets into rivers near the Gulf of Mexico.
To get more and the latest updates related to Texas state follow me and stay tuned with me. I will keep sharing the latest news regularly. You can share this news on your social media or with your friends to keep them up to date.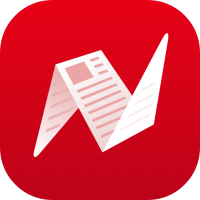 This is original content from NewsBreak's Creator Program. Join today to publish and share your own content.