The Justice Department has requested a federal judge in Texas to postpone implementing new state legislation.
SB8 forbids abortions after medical practitioners discover heart activity, which occurs approximately six weeks before some women are aware they are pregnant. Other states are unable to implement such limits. Still, Texas' statute is unique in that it relies on private citizens to enforce it through civil lawsuits rather than criminal prosecutors.
The rule took effect earlier this month after the Supreme Court turned down an emergency appeal by abortion doctors seeking to suspend the law.
"A court may enter a temporary restraining order or a preliminary injunction as a means of preventing harm to the movant before the court can fully adjudicate the claims in dispute." The Justice Department made this assertion in an emergency request filed Tuesday night in the United States District Court for the Western District of Texas, Austin Division.
U.S. District Judge Robert Pitman got the case.
Last Monday, the Justice Department filed a lawsuit in Texas, asking a federal judge to declare the law unconstitutional because it violates women's constitutional rights and the Constitution's Supremacy Clause.
The government used similar reasoning to request a restraining order or temporary injunction, predicting that its case would be successful.
"When other states have passed legislation restricting reproductive rights to the level that S.B. 8 does, judges have blocked the statutes from going into effect. Texas designed an unusual scheme to prevent women and providers from challenging S.B. 8 in federal court to avert that outcome.
This attempt to avoid judicial examination of an unlawful measure will fail."
Someone could file a lawsuit under Texas law, even if they have no ties to the lady having an abortion, and be entitled to at least $10,000 in damages if they win in court.
Since the Supreme Court confirmed that women have a constitutional right to an abortion in the landmark 1973 ruling Roe v. Wade, Texas has enacted the nation's toughest anti-abortion legislation.
Although abortion providers have stated that they will comply, some of Texas' nearly two dozen abortion facilities have already temporarily ceased offering abortion services. Meanwhile, clinics in surrounding states have experienced an influx of patients from Texas.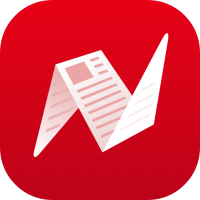 This is original content from NewsBreak's Creator Program. Join today to publish and share your own content.