This inspirational story shows that love will always win
"All of this happens because a sweet little 4-year-old recognized that my life matters."
When a Colorado mom and her daughter went shopping at Home Depot she had no idea how a woman would respond to her child yelling 'Black Lives Matter' across the aisle at her. She certainly wasn't expecting such a beautiful friendship to blossom for the pair.
Sherri Gonzales was shopping in Commerce City when she heard a little girl say the words that have been chanted on thousands of streets around the world. She had no idea a sweet four-year-old was shouting them at her. That little girl was Camryn Radcliff.
"She said it with strength like she was making a point," Sherri told KCNC in Denver.
Sherri Gonzales looked at Cam and sweetly said to her, "Thank you so much for saying that and for recognizing that my life matters."
The pair then bumped elbows in the Home Depot and became fast friends. Cam then sweetly invited Sherri over for a sleepover, so the group exchanged numbers.
Since then, Cam and her mom have deepened their relationship with their new friend. They even recently held a garage sale in which they donated all the proceeds to Gonzales' organization Sherri's Girls Empowerment International. 
Over two days the sale made over $2,000 - that money will now go to sending young girls to school in Kenya. "All of this happens," Sherri told KCNC, "because a sweet little 4-year-old recognized that my life matters."
The two fast friends prove that it's never too early to put some good vibes into the world and it's never too early to make a new friend. We love this friendship and can't wait to watch it blossom.
Watch the video, here.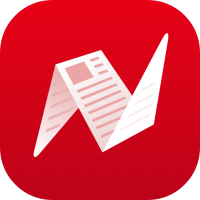 This is original content from NewsBreak's Creator Program. Join today to publish and share your own content.