When a stressed-out mother rolled up to McDonald's to purchase food for her children, much to her dismay she realized she had left her wallet at home and couldn't pay for her meal. However, the young drive-thru operator didn't send her away. Instead, Wyatt Jones said he'd happily pay for the meal.
After a long day and soccer practice with her two children, ages four and seven years old, she was immensely grateful. Later that night, wallet in tow, Brittany drove back to McDonald's to give Wyatt his money back. However, the Waynesville, Ohio local insisted that the meal was on him.
He never expected his good deed to change his life.
Brittany wrote in a Facebook post, "I just want his parents to know how KIND & COMPASSIONATE your son was tonight! He made this stressed-out momma pause for a moment and realize this is exactly what we parents are trying to do, raise great humans," she explained. "Wyatt, do not let this world change your kind heart young man for its people like YOU that will change this world for the better!"
However, Brittany didn't just stop there, instead, she decided to pay it forward and help Wyatt by starting a GoFundMe in his honor. She set the goal at $5,000 and it amassed well over $50,000!
It just goes to show that kindness is rewarded.
Check out the full video below: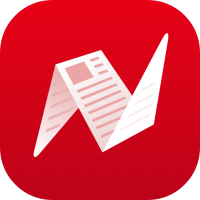 This is original content from NewsBreak's Creator Program. Join today to publish and share your own content.