An act of kindness has truly changed the lives of this wonderful family
Sam Smith is a single father to 6-year-old Lysander and 3-year-old Zenduel. Since lockdown began in his town, he and his two children have been confined to their one-bedroom apartment on the 15th floor of a high-rise. As you may imagine, being confined to a one-bedroom apartment with two young children whom you are raising as your own can be extremely overwhelming.
With local parks also closed, Sam and his children have been spending nearly 23 hours per day, confined to their apartment. However, when BBC offered to interview them, to talk about what it's like to be confined in a very small living area during the pandemic, a couple, Ken and Sheila Sims, were watching the interview from their beach home.
Ken, having grown up in a high-rise as a young boy, felt extremely connected to Sam and understood the feeling of being confined. He couldn't imagine doing so with two young children.
That's when Ken decided that he would offer up their beachside home to Sam to use as a vacation for a week.
"I can't find the words… It's beautiful," Sam exclaims in the video below while watching his children play and build sandcastles on the beach.
Remember, one act of kindness can change the lives of many.
To watch the whole story, check out the video.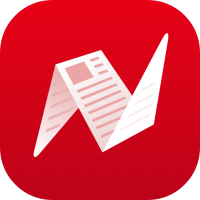 This is original content from NewsBreak's Creator Program. Join today to publish and share your own content.