During the pandemic, New Yorker staff writer Rachel Syme decided to start a pen-pal program where people from all over the world can send one another letters to cure the loneliness of the Pandemic lockdown. While some may enjoy the break from the norm, others feel extremely isolated because of the COVID-19 pandemic and now, thousands of people are able to get in touch with one another, talk about the day, and connect using the timeless method of snail mail.
With all of the instant messages, sliding into somebody's dm's and text messages, many people have lost the art of writing a letter, however, now many people are connecting as they connected some time ago.
According to Good News Network:
"It all started when, after buying an old-school electric typewriter, Syme found herself using it not to write prose, but to compose letter upon letter to friends and loved ones. Her subsequent PENPALOOZA initiative, which she set up using Secret Santa software courtesy of Elfster, is gaining some real traction. It already has more than 7,000 participants—and the list is growing."
"In early summer I asked if anyone would like to start writing snail mail to strangers; people seemed into it so I set up this exchange," Syme tweeted this past August.
As PENPALOOZA took off, people felt a touch of hope, humanity, and connection. Now, more than 13,000 people are participating and writing letters to one another. It just goes to show that even the slightest initiative can bring joy to thousands around the world.
If you'd like to participate, you can sign up here.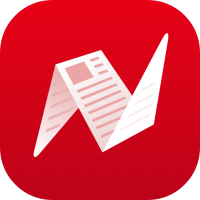 This is original content from NewsBreak's Creator Program. Join today to publish and share your own content.