When a kind man saw a teen asking for donuts in exchange for helping him carry his groceries out of the store, he quickly sprung into action
When Matt White went to grab his groceries from Kroger, he has no idea that he was about to help a young man and his mother, possibly forever. Chauncey Black decided to head towards the wealthy part of town in search of kindness. He began asking people if he could carry their groceries out to their car in exchange for donuts or a few dollars which he would use to grab food for him and his mother he is disabled and stuck at home.
"He approached me... asking if he could help me carry my grocery bags to my car in exchange for buying him a pack of glazed donuts," Matt added. The teen desperately wanted food and offered to work for it. "He looked ashamed, hungry, and broken." The look on his face was kind of broken. He looked hungry," White explained.
That's when Matt White quickly sprung into action, telling the teen to grab donuts and whatever else he needed from the store to help him and his mother.
However, when Matt arrived at Chauncey's home he found that he and his mother, despite having a physical place to sleep, had nothing else. They were both sleeping on the ground on folded up sleeping bags. Matt decided to do something else, so he set up a GoFundMe for Chauncey which raised over $300,000.
Now, Chauncey and his mother finally have food, a bed, and so much more to look forward to.
It just goes to show that one kind deed can change somebody's life forever.
Thank you, Matt, for your overwhelming kindness. May more people act as you acted.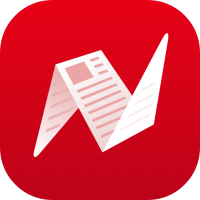 This is original content from NewsBreak's Creator Program. Join today to publish and share your own content.