According to a new survey, 74% of Americans say 2020 has made them more aware of the needs of others, and more selfless than ever before.
A poll of 2,005 Americans revealed something magnificent. Since March of 2020 (the start of the COVID-19 pandemic) people are more often embracing the needs of others, the idea of neighborly love, and in general, being kinder to one another.
Some examples include but are not limited to (stats from Good News Network):
87% of Americans have donated a portion of their paycheck, even though three in five experienced financial difficulties.
41% have helped a stranger across the street.
38% have gone out of their way to take out their neighbor's trash
31% have walked their neighbor's dog.
Though these may be simple acts of kindness, every part that you play helps somebody else and makes the world a much kinder place.
Amongst the above examples, one of the most important examples is that 72% said they found themselves caring about the health and well-being of others significantly more in the past year.
During hard times many people often feel alone and others often don't think about people other than themselves. However, it just goes to show that kindness still exists in the world and that many people have both begun giving back and also have begun to care more for their neighbors.
According to Eyes of Hope, the organization that conducted the poll:
"This study validates what we've been hearing from our employees and charitable partners: people are looking to better the lives of others and their communities because they envision a greater purpose after such a devastating year."
Eyes of Hope also shared the top ways in which people showed that they cared for others:
TOP Ways People Were Selfless
Volunteered my time for those less fortunate – 50%
Donated money to a charity – 48%
Helped a stranger across the street – 41%
Taken out the neighbor's trash – 39%
Shoveled out my neighbors' car – 38%
Reached out to a friend – 32%
Bought something for a stranger – 19%
Thank you for being kinder to one another, we believe in you.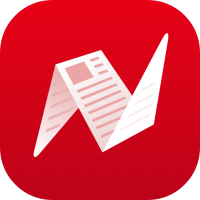 This is original content from NewsBreak's Creator Program. Join today to publish and share your own content.