A rural South Carolina man is transforming lives by repairing broken cars and giving them away for free
Prepare your tissues because this story of hope is a real tear-jerker.
Eliot Middleton lives in a place with no public transportation, no Ubers or Lyfts, and no taxis. So, if you don't have a car there are very few options for those with children needing to get to and from school or those with physical conditions that may prevent them from going to and from local places around town.
CBS recently did a report on Middleton, who owns a barbecue restaurant but is also a trained mechanic who in his spare time rehabs old cars and gives them away for free to those in need.
Before the CBS report, he had gifted 32 cars to rural families since last September. However, after the report aired on nationwide television, Eliot received an explosion of donations including more than 800 cars to rehab and donate in and around his community!
Eliot had also set up a GoFundMe which recently raised over $129,000 to help Eliot on his mission to help others. On top of monetary donations, many good samaritans are also offering to donate their time and energy to Eliot's mission.
Middleton's sister is helping organize the overwhelming response, also pouring in through Eliot's Facebook page, Middleton's Village To Village Foundation.
Eliot is a one-of-a-kind human being on a mission to help others and we are so unbelievably touched by the kindness of this gentleman.
Watch the full video below to see Eliot on the CBS evening news.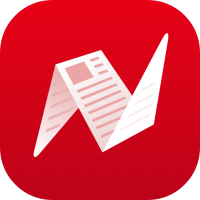 This is original content from NewsBreak's Creator Program. Join today to publish and share your own content.