A group of explorers saw movement in a 30-foot pit and found the unexpected
When a group of adventurous friends decided to go caving in Dewey Hickman Nature Preserve in Harrison County, Indiana, they did not know that they were about to find a sweet, missing dog that had been in a 30-foot pit for about two weeks.
As they were exploring the area, they saw movement below and looked down to see an extremely thin, black and white dog, at the bottom of a 30-foot drop. These quick-thinking heroes immediately decided to rappel down the drop where they were able to lift the emaciated and malnourished dog out of the cave.
The malnourished pup was then taken to Harrison County Animal Control, a shelter in Corydon, Indiana, where a spokesperson for the shelter explained on Facebook that based on his condition, they believe the dog was in the cave for up to two weeks. "He is very thin, and his collar is very loose, leading us to believe he had been in the cave long enough to drop a significant amount of weight."
The cavers told the animal shelter that at the bottom of the cave they saw an empty turtle shell which could have been gathering water to keep the sweet, missing pup alive.
On Tuesday, September 7, the dog was reunited with its owner.
Harrison County Animal Control captured a video of the happy ending which you can view below.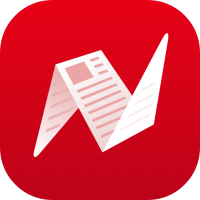 This is original content from NewsBreak's Creator Program. Join today to publish and share your own content.