A 95-year-old WWII veteran has finally met the author of a letter he's carried with him for 12 years
With all of the devastating news in the world, it's stories like Frank and Dashauna that bring us joy during the dark times. Frank Grasberger has been carrying a letter written by a third-grader back in 2009 with him everywhere that he goes.
"I'd never be without it," he told CBS News. "Because it's something that somebody thought of me that much." Frank has carried around this letter for twelve years and explains that it is his most prized possession. His wife has explained that the letter makes Frank feel safe.
The letter was written by Dashauna Priest, who is now 21 years old.
"If it wasn't for you, we would never have freedom. I'm so happy you made sacrifices. Your friend, Dashauna Priest," the letter read.
It wasn't until the staff at Frank's senior living facility helped him find Dashauna, who is now working for the National Guard, that Frank was able to finally meet his guardian angel.
"You can't imagine the feeling I had when she stood next to me. It just took my breath away, it really did," Frank said.
Frank and Dashauna now consider one another family. Frank has explained that Dashauna is like his "third daughter," which is so absolutely heart-warming.
What started with respect, love, and affection, is ending the same way. We're so thankful that Frank and Dashauna have finally met.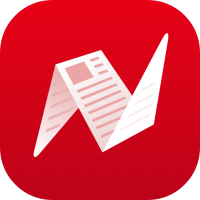 This is original content from NewsBreak's Creator Program. Join today to publish and share your own content.