Yet another reminder that there are still good people in the world.
When Bear Taliferro Jr. was shopping at Walmart, he was grateful to have overheard a mother in need.
"Last night, I left from pulling two 14 hour shifts," Bear wrote in a post on Facebook. "Stopped by the grocery store to grab food for dinner and as I was checking out a woman started crying in the next checkout line."
He overheard a young girl ask her mother what was wrong and as he turned to see what was going on, he saw the woman in tears as she told her daughter that they couldn't afford to eat that night.
"Her daughter asked her what's wrong and she said, 'We can't afford to eat tonight.'"
Another person overheard the little girl as well, and walked up and gave them a few dollars. Bear then came to them and told them to go and get whatever groceries they want, and that he will pay for them.
"A person behind her gave her a couple dollars and she bought her daughter a Kids Cuisine TV dinner. I told her to grab what she wants, I'll pay for it."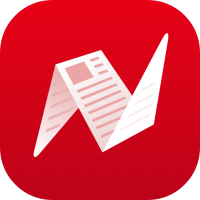 This is original content from NewsBreak's Creator Program. Join today to publish and share your own content.