Here at Good News Daily, we live for unlikely animal friendships!
Moose are not known to be particularly friendly animals and more often than not humans are taught to respect their boundaries and to keep away from these big animals. However, Lovey, the moose, is one very different kind of moose!
For years now, Lovey and Plumps, a house cat in Alaska have had a particularly unique bond.
"They began a bond years ago that has grown to regular interactions between the two, including Plumps enjoying privileged access to Lovey's calves," Dan says.
According to Dan, when Lovey rests near the house Plumps will lay with her. Lovey will also follow Plumps around the house until Plumps stops to acknowledge her by touching their noses together.
And he's got plenty of videos and photos to prove it on his Instagram account!
"Yesterday I heard my cat Plumps meowing towards the wilderness and his missing friend Lovey the Moose. Imagine my surprise when only moments later I heard footsteps and then saw giant Lovey coming immediately to check on her best friend Plumps!"
Lovey and Plumps pal around together outside and around Dan's home. They are often seen lying down with one another, touching noses, and in general enjoying each other's company.
While we don't recommend making friends with a moose near you, we do recommend checking out more of Lovey and Plumps on Dan's Instagram account, here. The videos are sure to melt your heart.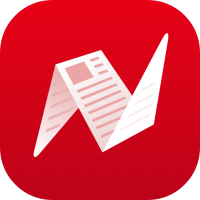 This is original content from NewsBreak's Creator Program. Join today to publish and share your own content.