If these two can get along, anybody can.
Photographer Lassi Rautiainen captured an amazing sight of a female grey wolf and a male brown bear bonding and creating an unlikely friendship. The unlikely friendship was documented over the course of ten days. The duo was captured walking everywhere together, even hunting as a team and sharing their spoils.
One evening, after a hard day of hunting together, Lassi Rautiainen captured the two sharing a meal - a deer that they had captured together as a team.
"It's very unusual to see a bear and a wolf getting on like this" Lassi Rautiainen, told the Daily Mail when he took these surprising photos. "From what I could find, it's actually the first time, at least in Europe, where such a friendship was developed."
In photos, you can see the two friends lounging together, eating together, and generally palling around. It is in these photos that you can see hope that even the most unlikely of friends can find common ground. For these two, it's quite possibly food and fun.
The two have secured a friendship that is straight out of a Disney film! It's almost unbelievable to see these two cuddling, playing, and eating together. If it weren't for the photos, we'd never believe that a grey wolf and a giant brown bear could get along so well.
In his photos, we even get to see the two playing and enjoying the days together.
Nature never ceases to amaze us.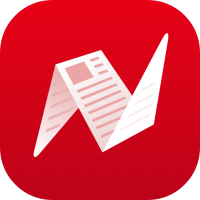 This is original content from NewsBreak's Creator Program. Join today to publish and share your own content.