Dr. Robert Parry always takes a moment to make sure a scar isn't the only lasting memory of a child's surgical procedure
Let's be honest, going to the hospital is not a fun or enjoyable experience for anybody. For children, getting surgery or being in the hospital at all is not only unenjoyable but it's also very scary. And, for their parents, seeing their beloved child terrified is an experience that they will remember forever.
However, this surgeon wants to make sure that the surgery and the scar is not the only memory that kids will have from their experience at the hospital. Dr. Robert Parry surprises children with a hand-drawn dressing featuring a character or something that personally interests them. He always makes the extra effort to bring a smile to their faces.
Parry, 62, estimates he's created 10,000 bandages featuring cartoon characters, animals, cars, and other designs for his young patients at Akron Children's Hospital in Ohio.
"There was a pediatric surgeon, Dr. Perry Stafford, when I was training at Bethesda. He used to cut out a shark silhouette in the dressings, and they were so well received by the patient families," said Parry. "I thought that was a great idea, so I started cutting those out for the boys and hearts for the girls. Over the years, it has expanded, and now every child that I operate on gets a one-of-a-kind dressing."
For Parry, knowing that he has made a difference is the reward for this act of kindness.
To learn more, check out the video below.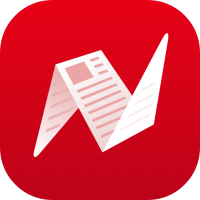 This is original content from NewsBreak's Creator Program. Join today to publish and share your own content.