At first, their intentions sounded good, but police said it was all a rouse to steal the personal financial information from residents in one Bay Area community who wanted to help children.
Police in Rohnert Park, Calif., north of San Francisco and south of Santa Rosa said they have apprehended several people going door-to-door in a neighborhood soliciting for organizations that benefit children.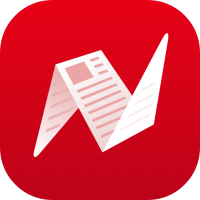 "Be aware of subjects going door to door, selling candy bars and asking for donations to benefit kids organizations," the Rohnert Park Department of Public Safety warned on Saturday, July 31. "Two such incidents have occurred in the last few hours where a citizen thought they were doing a good deed and helping out, and within a few minutes of the suspect leaving their door, bank accounts are being wiped out. The suspects in both incidents are described as black male adults, young to mid 20s, one with braided hair and wearing a white T-shirt and black basketball shorts. The other wearing a white shirt and baggy jeans."
It appears the suspects carried along a credit card charging device that may have skimmed financial information, police said.
"Suspects have a credit card reader, they've shown the victims either a small charge or advise that the charge did not go through at that time and then access the account after leaving," police stated. "RPDPS officers are canvassing the area of Santa Alicia Dr, Enterprise Dr, and the surrounding neighborhoods. If you see someone matching the descriptions or they come to your door, DO NOT give them your credit card, and please call the non-emergency number for RPDPS 707-584-2612."
Eventually, officers stated they apprehended those involved.
"We have contacted all involved subjects," police stated. "No need to call in unless you were a victim of credit card fraud. Thank you for your assistance."
Solicitors have been a common sight throughout the Bay Area, but security companies warn bad actors that might try to take advantage of residents.
"Never open the door to someone that you don't know," warns J and J Security, a company that provides security solutions for homes and businesses. "This is one of the most basic home security guidelines that you should always follow. By not opening the door, you won't be giving the stranger easy access to your household or any inhabitants inside."
They also advise residents to look through peep holes and check cameras to review who is at the front door.