On PBS News Hour, Chesa Boudin said some wealthy Silicon Valley tech leaders "believe that every poor person of color should be in a cage."
via Twitter
San Francisco's polarizing progressive District Attorney said some wealthy Silicon Valley tech executives who are backing an intensifying recall effort against him are motivated by racism and "believe every poor person of color should be in a cage."
The remarks by Chesa Boudin were made during a recent appearance on PBS's News Hour program where he was interviewed at length about the city's crime rate, public perception of crime, and a recall effort against him.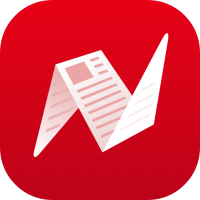 "We know that the Silicon Valley venture capital community the tech community in San Francisco is as diverse as any other area of business or government and what we see is some folks who are ultra-conservative, who refuse to accept the outcome of elections, who believe that every poor person of color should be in a cage, funding this recall… they're writing checks for $50,000, $75,000 each," Boudin said. "That's not what I believe in. That's not what I know the majority of workers in the tech industry and leaders in the tech industry believe. In fact, many of our biggest supporters are also in the tech community. Our folks are volunteers folks who are helping to provide jobs for people coming home from jail or prison are also leaders in the tech community and we know that we work with our partners in tech, to create innovative solutions to issues of public safety, whether it has to do with video surveillance or risk assessment algorithms."
"We are working together with tech leaders to find ways to build safer communities but there are those sadly, who want to explain every tragedy, who want to undermine criminal justice reform and police accountability and want to go back to an era of Jim Crow in this country," he added. "I refuse to be distracted by those folks."
"That's a pretty strong word, I mean you feel that most people are motivated by racism?" asked interviewer Michel Martin.
"I think some of the major donors behind the recall movement are," Boudin responded. "I'm sure there are other people who are motivated by other things. We're living in a difficult period, people are scared, there's a lot of anxiety, there's a lot of misinformation and disinformation especially on social media, and so people are being misled. They're being misled by folks who are exploiting tragedies, who are spreading misinformation, and who are attempting to undo the will of the voters in San Francisco."
Public perception of crime in San Francisco has become an international talking point. Social media videos of crime have gone viral, with Asian seniors being beaten and stabbed in broad daylight, robberies of retailers happening unchecked, and car burglaries hitting astronomical rates.
Boudin said crime is actually down in San Francisco during his tenure.
"You can look at the evidence. You can look at the data, and it speaks for itself," he said. "My first year in office in 2020, overall crime in San Francisco was down by about 20 percent. You look nationwide and you see that the cities that are controlled by Republican mayors that have traditional tough-on-crime prosecutors actually saw gun violence go up as much or more than it did in other cities that are controlled by reformer prosecutors in San Francisco. For example, gun violence did go up substantially and tragically, but we also are lower in our homicide rate and in the increase in our homicide rate than big cities around the Bay Area including Oakland and Sacramento, where we've got a very tough on crime prosecutor. Her homicide rate skyrocketed in the last year."
Sacramento County District Attorney Anne Marie Schubert is running for California Attorney General and is an outspoken critic of Boudin's policies.
"In San Francisco, you have a district attorney — a former public defender — who is letting violent criminals out with little consequences," she said when announcing her candidacy, as reported by eBAR. "You have a city where every day citizens can't leave their cars for four to five minutes without fear of being ripped off. Tourists think it's too dangerous to visit that beautiful city. A thriving economy depends on a safe society. It is true and tragic that San Francisco is suffering."