A California man was arrested on suspicion for dumping raw sewage into a trout-filled creek in the Tahoe National Forest wilderness, local sheriff's officials said.
But those who knew the man offered an explanation to the incident, claiming the encounter between the dumping suspect and the off-duty sheriff's detective who witnessed the alleged dumping, said it was a big misunderstanding.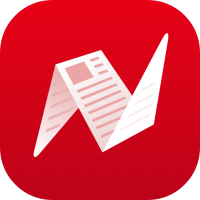 "On July 5th, an off-duty Sierra County Sheriff's Office detective driving on Highway 49 noticed a GMC pickup with a gray and yellow Attitude trailer parked on Highway 49 near the Forest Service Road 9 at mile-post-marker 40.19," Sheriff's investigators said. "The off-duty detective saw a white male, later identified through a California State driver's license as Peter Cate, standing next to the trailer dumping the black tank into the ditch along Highway 49. The license plate on the vehicle was noted and reported to Sierra County Sheriff's Office dispatch, and an illegal dumping case was opened. The Sierra County Sheriff's Office detective could see brown water discharging from the trailer. The detective turned around and parked across from the truck and trailer. He observed Cate discharging sewage from the black tank. The sewage ran down the road and into an adjacent ditch that drained into a nearby creek. Cate then closed the black tank, got back into his truck, and drove away."
The investigation into the alleged crime was underway, sheriff's officials stated.
"Photographs were taken of the raw sewage which ran approximately 30 yards from dumpsite," they said. "The detective reported a strong smell of sewage and could see toilet paper and human waste. The sewage was about 12 inches from a stream in which the detective could see trout. Local Fish and Wildlife Warden, Steve Ulrich responded to the scene and assisted the Sierra County Sheriff's Office in charging the suspect with felony discharge of pollutants into a waterbody. Warden Ulrich notified Fish and Wildlife officers in Cate's jurisdiction and asked them to contact and interview Cate."
According to the Sheriff's office, the suspect was taken into custody more than 200 miles away in the San Francisco Bay Area community of Livermore, just east of San Francisco and Oakland.
"Sierra County Sheriff's Office wrote an arrest warrant that was served that evening by the Livermore Police Department," investigators said. "Cate was booked into Alameda County Sheriff's Office on a felony charge of the California Water Code section 13387(a)(1) and a misdemeanor charge of Fish and Game Code, 5652(a), Disposal of Trash into or within 150 feet of a waterbody."
Others offered an explanation for the incident, saying Cate is innocent of the charges.
"This is not the full story," one person commented. "He hit something and his valves were leaking so he pulled over to fix it and could not get it to close. It is in the RV repair shop now. He still has mostly full tank and has photos. He was trying to fix it when the off-duty officer approached him and they had words so the officer was upset. He has been off-roading and respects the land his whole life. No way do I think he would dump his waste right on the side of the road that's just ridiculous. Two sides to every story is all I got to say. The truth will come out at court."