"This type of behavior is something that CHP Officers have unfortunately had to experience in the past," the agency said.
CHP San Francisco via Facebook
After a fiery suspected driving under the influence crash, a young motorist arrested for the offense is accused of urinating in the back seat of a California Highway Patrol cruiser and spitting on a traffic officer.
The disgusting scene was detailed in a CHP social media post out of the Highway Patrol's San Francisco Area office Facebook page. Photos showed the burned wreckage of a four-door white sedan that had gone off the freeway and crashed along the southbound lanes of Interstate 280 at the John Daly Blvd. exit in Daly City.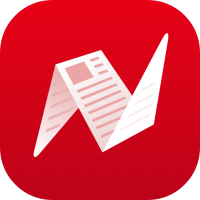 "Here is a recent event that one of your CHP San Francisco Area officers had to deal with and a perfect example of what not to do when you are under 21 years old: Get behind the steering wheel of a motor vehicle, with any alcohol, let alone a blood alcohol content more than double the legal .08% limit," CHP San Francisco Area officers stated. "Drive in a manner where you can't maintain control of your vehicle at higher speeds on the freeway, causing a traffic collision with another vehicle, where your vehicle travels off the roadway and catches, where it ultimately burns up."
That's when the situation turned into a downright disgusting situation.
"After being placed in custody for DUI and while being driven back to the CHP office, you should not slide your pants down enough to urinate all over the back seat of the patrol vehicle and into the officer's duty bag, where you have now created a bio-hazardous situation," the office stated. "After the officer pulls over on the side of the road to assess the situation and opens the rear door, you should not expectorate directly into the officer's face, continuing to be belligerent and unruly. This type of behavior is something that CHP Officers have unfortunately had to experience in the past, and we continue to deal with it in the present as well."
The CHP issued a stern warning against drunk driving, particularly by those below the legal drinking age in California.
"The consumption of alcohol should not be an excuse for such overall inappropriate behavior; however, we will continue to do what is necessary to ensure those who endanger others by drinking and driving are removed from our roadways," the CHP stated. "Remember the CHP has ZERO-tolerance for alcoholic beverage consumption and getting behind the wheel of a vehicle for those of you under 21 years of age."