A San Francisco man is accused of breaking into 15 vehicles, committing home invasion robberies, and resisting arrest in a small community 90 miles away.
The Stanislaus County Sheriff said the crimes occurred in Patterson, Calif., population 22,000, located along Interstate 5 right outside of Modesto in the Central Valley.
Deputies stated they responded to the crime spree early in the morning.
"On Tuesday, July 13, at 4:10 AM, deputies responded to the 1300 block of Beaver Creek Drive in the city of Patterson for the report of a homeowner stating an unknown adult male, later identified as 24-year-old Bradley Askew from San Francisco, was inside his residence and left on foot," the Stanislaus Co. Sheriff's Office stated. "Another caller stated Askew was then being confronted by a neighbor in the 1300 block of Snake Creek Drive. Deputies searched the area and located Askew in the area of Skimmer Drive and Cliff Swallow Drive and was taken into custody."
That's when deputies began getting reports of vehicles that had been burglaries throughout a Patterson neighborhood.
"During their investigation, deputies located approximately fifteen vehicles in the neighborhood that were burglarized," the Sheriff's Office stated. "They contacted several of the vehicle owners and were able to identify property that was stolen and was in the possession of Askew. Bradley Askew was arrested for robbery of an inhabited dwelling, possession of stolen property, burglary, and resisting arrest. All suspects are innocent until proven guilty in a court of law."
Commenters to the Sheriff's Office's Facebook post were swift in their criticism of the crime spree, and the suspect's connection to San Francisco, a city that has attracted international media attention for high-profile crimes such as robberies, auto burglaries, and random attacks targeting Asian seniors.
"He's probably so confused right now all that stuff was perfectly legal in San Francisco," one commenter quipped.
"Great Job Stanislaus County Sheriff Officers!" Another commenter stated. "I hope he is NOT released in our county, and I hope he hears an earful how in Stanislaus Co. The Law Enforcement and Citizens work together! How lucky he truly is, because he could have had a different outcome in a different house!!! Might want to let him know about how that worked out for the last couple of home invasions!!! Stay Safe!"
"Great job! Too bad our state lawmakers don't care about the safety and well-being of its citizens or law enforcement, but rather criminals," another commenter said. "Sad thing is this guy will be booked and released until his trial, putting the public at risk again. At least they are able to put his name on blast and get his name out there and make everyone aware!"
The arrest in Patterson follows the fatal shooting of a home invasion suspect by an armed homeowner outside of Modesto last week.
"On Friday, July 2nd, at 12:22 p.m., patrol deputies with the Stanislaus County Sheriff's Office responded to a residence on W Service Road near Jennings Road in rural, unincorporated Modesto," according to the Stanislaus Co. Sheriff's Office. "The homeowner was alerted to a break-in by an alarm company monitoring the residence. Shortly after the homeowner entered the house, a male intruder was found inside. The suspect shot at the homeowner multiple times. The homeowner was able to return fire, as both parties became involved in a continued exchange of mutual gunfire. Eventually, the homeowner was able to disarm the male intruder. The homeowner immediately reported the incident by calling 911 as he exited the property."
The suspect, a 41-year-old man from Turlock, was found dead of a gunshot wound inside the home, the Sheriff's Office said.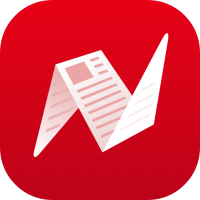 This is original content from NewsBreak's Creator Program. Join today to publish and share your own content.