Anti-police protesters crashed a public safety rally organized by Oakland's Police and Violence Prevention departments Saturday by heckling the mothers of murder victims who pleaded for an end to the bloodshed.
"Police in Oakland killed Lovelle Mixon!" the protesters yelled over a bullhorn. It was one of the names "ACAB" and "Anifa" protesters chanted over bullhorns to drown out the messages of peace.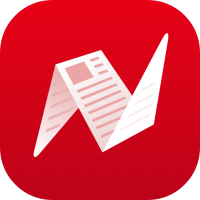 Mixon — a notorious convicted felon — was killed by Oakland Police after he fatally shot four officers in 2009 — marking the most tragic day in Bay Area law enforcement history in terms of the number of officers lost in a 24-hour period.
The anti-police protesters were met by many rally participants who challenged their perception of law enforcement.
"Surreal moment in Oakland," tweeted Intercept journalist Lee Fang. "About 200 mostly black families rally with police to call for an end to the epidemic of gun violence. Mothers at the stage mourning recently murdered children. In the back, less than a dozen mostly white Antifa protesters assembled to jeer them."
"Dramatic confrontation before I got there," he later tweeted. "A lot of the anti-violence activists from East Oakland said they were disappointed in the white anti-police Antifa protesters, said they seemed close-minded and disconnected from the actual violence in the city."
Multiple videos tweeted by rally participants showed tense exchanges between anti-cop protesters and families of Oakland murder victims.
The confrontations underscored one of the major chasms in Oakland, which has been besieged by violent crime.
Prominent "Defund Police" supporters — mostly comprised of well-educated progressive members of the left are squaring off against longtime Oakland residents — many who live in some of the city's most violent neighborhoods — and are against defunding. In fact, they are calling for more funding for the police department to bring violence in their own neighborhoods to an end.
Oakland's Police force has shrunk in size in the last year with officers unable to keep up with an explosion of calls. Oakland's city council has approved $18.5 million in cuts in the current budget cycle. The money is being redirected away from the police budget towards the city's Department of Violence Prevention.
Oakland's Mayor — an opponent of the defunding move — said the force would shrink, and 911 response times to the most critical of calls would suffer.
"We have seen violence, go out of control in our city," said Oakland Police Chief LeRonne Armstrong, in a recorded message on Friday. "We're currently 68 homicides in the city of Oakland. As someone that is born and raised in Oakland. I think it is so important that we all come together, that we come together and take a stance against gun violence in our city. Everybody deserves to live in a safe city. And everybody in Oakland needs to be able to go throughout our city without the fear of crime and violence."
"So this Saturday, July 10 at Lake Merritt at 12 o'clock, I will be bringing together our community," he urged. "Our community, so that we can speak out and stand together, we can tackle gun violence in the city of Oakland. But we can't do it alone. Not police, not violence prevention. In our community, but we can do a collective. So I'm asking you to come out and join me. Join Me Saturday. Make it your mission to make Oakland, a safe city. Let's stand together. Let's stand in unity, and let's show people that Oakland is loved by everybody."