Sheriff's Deputies unleashed a dog to search for the peeper, but the canine could not sniff him out.
Placer Co. Sheriff
A man turned himself in to Sheriff's officials after he was captured on a woman's home security camera system peering into her home and pleasuring himself, investigators said.
The alleged creepy behavior happened in the quiet California Gold Rush town of North Auburn, which is located north of Sacramento, and 120 miles away from San Francisco.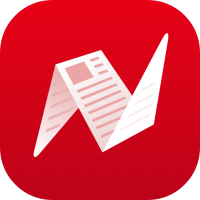 The Placer County Sheriff detailed the arrest in a bulletin Tuesday, July 6. 
"On June 28th at 12:40 a.m., deputies responded to a suspicious circumstances call in North Auburn," the Placer County Sheriff's Office stated. "The caller told dispatch she was alerted by her surveillance camera to a male standing in her backyard, looking into her bedroom window. Deputies arrived at the victim's residence within minutes and saw a male running from the backyard. Our K-9 Unit was called out to track the suspect but was unable to locate him. When deputies reviewed the surveillance footage, they saw the suspect had pulled down his shorts and was gratifying himself while looking through the victim's window."
The suspect appears to understand that law enforcement was looking for him. 
"On June 29th at 9 a.m., the suspect from the previous night called the Placer County Sheriff's Office to turn himself in," the Sheriff's Office continued. "The suspect identified himself as 21-year old Joshua Tucker of Auburn. At the conclusion of the investigation, it was determined that Tucker had stalked the victim for about a year and had attempted to enter her home on multiple occasions."
"Tucker was arrested for attempted residential burglary, stalking, peeping, and engaging in a lewd act in a public place," Sheriff's Officials continued.
Investigators said the suspect posted bail and was out of Sheriff's custody.
The allegations abhorred locals, who reacted to the news on Facebook.
"This has been going on for a year, with multiple attempts to enter her home?" one person asked. "This man needs to be locked up and given mandatory regular sessions with a psychiatrist."

"We have footage of him in our yard past midnight on May 27," another resident added. "If you think he won't do this again you're wrong. He's a sicko. What's it going to take to lock him up longer. He's already out and has completely uprooted more than 1 women's life in this neighborhood. The victims' life is forever changed, yet he's free to wander and peep again."
"PCSO thank you for doing a thankless job day in, day out." another local wrote. "I know the dad, and the kid. I don't know why he would do this, but I also don't feel a blind eye should be turned. This is terribly disturbing....and coming from multiple sources. Serious help is needed for all involved. PCSO, keep towing the hardest line of all!"

Experts said you should lock doors and windows to defend yourself against potential peepers and burglars.
"Keep window treatments closed in bedrooms and bathrooms day and night whenever dressing, showering, using the bathroom, or engaging in sexual activity," according to Model Mugging, an advice website with recommendations on how to protect against peeping toms. "If bathroom glass is not obscure, install window coverings to prevent visual access into the room. The majority of Peeping Toms search at night and early mornings; some hunt during daylight. Watching women shower or change clothing are their primary objective."