One chase ended when the Chevy Corvette being pursued crashed into an innocent motorist.
CHP Golden Gate Air Operations via Facebook
Driving on Northern California's freeways has never been more dangerous.
Wanted suspects have led Bay Area law enforcement on dangerous freeway pursuits with speeds hitting in excess of 100 miles per hour. At least two have taken place in the East Bay where wanted drivers have fled from officers going twice the legal speed limit.

The latest chase happened in Antioch, which police detailed in a press statement.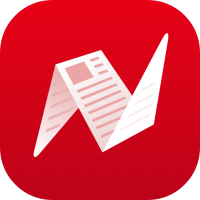 "On July 4, at approximately 3:15 P.M an Antioch Officer located a vehicle driving on Hillcrest Avenue near Highway 4 that was wanted by San Jose Police Department for multiple armed robberies in the City of San Jose," investigators stated. "The driver of the vehicle (identified as Cameron Conley, 28, of Hercules) entered Highway 4 in the westbound direction. As additional officers arrived in the area, Conley fled and led officers on a pursuit. The pursuit continued westbound Highway 4 at speeds in excess of 100 mph. Conley exited Bailey Road and then turned back onto eastbound Highway 4 towards Antioch at speeds in excess of 100 mph."

Antioch officers followed the suspect on the freeway. 

"Conley exited Hillcrest Avenue continued south, and turned into the Hidden Glenn neighborhood," Antioch Police stated. "Officers followed Conley as he drove into a court. Conley then rammed three patrol cars, to include a K-9 car, in an attempt to escape. Conley's vehicle became disabled, and he fled on foot into the neighborhood. Officers followed Conley as he entered an occupied residential home. Officers and the K-9 apprehended Conley after a brief struggle. Conley was taken to a local hospital with minor injuries, and later booked into the Martinez Detention Facility. No further information will be released at this time."

Jail records show Conley still in Sheriff's custody on $125,000 bail.

On July 3, California Highway Patrol officers found themselves chasing a two-door sports car which appeared to be a Chevrolet Corvette that led officers on a chase for nearly an hour. Helicopters from both the Highway Patrol and Oakland Police were called in to chase the vehicle from the air because of how fast and erratic the driver was along several Oakland freeways.
"On July 3, CHP H-30 assisted with a pursuit in the CHP Oakland Area," the CHP Golden Gate Air Operations Division stated in a Facebook post that showed a video of the pursuit. "After fleeing officers for over 50 minutes, the suspect was taking into custody after being involved in a non injury collision. CHP H-30 and Oakland Police Augus Helicopters were able to follow the suspect from above allowing ground officers to follow at a safe distance. At the time of the collision, there were no law enforcement vehicle behind the suspect. The Oakland CHP is investing this incident."
Video shows the driver being arrested by CHP officers in East Oakland after he was involved in a collision at the intersection of International Blvd. and 35th Ave. 
CHP officers were in a maximum enforcement period looking for intoxicated drivers, speeders, and recklessness on the roads. The enforcement period ends July 5. 
"Many Californians are looking forward to a three-day weekend this year for Independence Day," the CHP's Oakland office stated. "Even though people are eager to travel and get together with family and friends, the California Highway Patrol (CHP) is urging motorists to slow down and drive sober this holiday. During the 2020 Independence Day Holiday Weekend, at least 36 people were killed in crashes on California roadways. The CHP also made 738 arrests for DUI of alcohol and/or drugs."