Two San Francisco crime victims who suffered life-changing injuries after separate violent random attacks are out of the hospital and recuperating at home.
The brutal crimes were well-publicized and astonished locals for how violent and vicious the criminals were in each incident.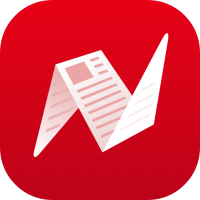 Physically, their wounds are healing, but families for both victims said they are still grappling with the psychological and emotional impact of being victimized.
In June, Petros Yohannes, owner of Franklin Market, at Franklin and Pine Sts. suffered serious stab injuries to his face, chest, and arms when his assailant attacked him with a knife, according to his daughter.
Yohannes lost an eye in the attack. He was set to retire after being fed up with rising crime in and around the store he's owned for a quarter-century.
"We're absolutely floored with the continuous support, love, prayers, & kind words that have been pouring in," Katerina Yohannes, his daughter, wrote in a GoFundMe page update. "We are so grateful to be surrounded by such beautiful souls & a relentless community. It is because of your efforts that our family has been given the opportunity to heal & remain positive. My dad is regaining more of his strength with each passing day & he misses everyone terribly. No major updates just yet but we will keep you all posted!"
Police made an arrest in the stabbing. Donovan Cole Catron, 30, is being held on attempted murder charges. "His assailant had stripped him of his independence and pride," Yohannes wrote of the suspect.
On Monday, June 21, Tracy Ma, 50, of San Francisco was walking home from her housekeeping job at the Argonaut Hotel at Fisherman's Wharf when she was the victim of a hit-and-run at Beach St. and Columbus Ave.
Police said the occupants inside the SUV that struck her did not stop. They are suspected of several auto burglaries in the area right before Ma was struck.
"When our colleague and friend Tracy Ma was struck by a hit-and-run driver last week, our hearts sank," wrote Stefan Műhle, area managing director of Argonaut Hotel. "She sustained serious injuries. Fortunately, she has begun what we all hope is a successful path to recovery. All the well-wishes have been felt by Tracy and her family. Her son, who has been keeping us updated, says it well in his most recent note as we end this fundraiser with much gratitude."
Police have not announced an arrest in the case. Ma was released from the hospital last week.
"I would like to say a big thank you for everyone giving my mom kind words and donations during this horrible time in our lives,' Ma's son said in a message relayed via Műhle. "My mom would like to thank all of you for giving her kinds words and motivation to carry on during these bad times. She is shocked by how many people are supporting her. My mom is currently home recovering. She still has a lot of pain throughout her entire body, trouble walking, eating, and sleeping."
"My mom also urges all of you to be careful out there and be safe," he added. "I hope you all have a wonderful rest of the year."