You can't even go see the doctor without fear of being held up at gunpoint anymore.
Police at the University of California San Francisco are reporting a hold-up robbery that happened inside a parking garage at the UCSF Parnassus campus. The victim in the incident was forced to the ground as two men — at least one of them signaling he was armed — stole his belongings.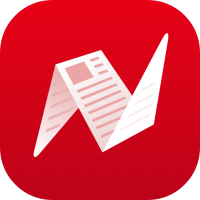 "On June 24, at approximately 9:30 a.m., a robbery occurred in the parking garage of the UCSF Ambulatory Care Center at the Parnassus campus," police stated in a crime bulletin. "The victim was approached by two unknown individuals - one held a suspected weapon inside the front pocket of his sweatshirt and ordered the victim to lay on the ground. They then entered the storage cage and stole two boxes. Upon exiting, they demanded victim's wallet and removed cash, along with a small personal item before leaving the garage."
UCSF's Ambulatory Care Center is typically crowded with patients and hospital staff. It's unclear whether there were any witnesses to the incident.
"No one was injured in this encounter," police stated. "The two individuals reported to be involved in the incident were last seen running on Hillway Ave. towards eastbound Parnassus Ave. Individual #1 is described as dark complexion male, 30's, 5' 7", facial hair, approximately 160lbs, wearing black hooded sweatshirt with a red and black logo in the front, and black pants. Individual #2 is described as dark complexion male, 20's, 5' 4", approximately 150lbs, wearing a gray hooded sweatshirt and pants. This incident is being investigated by the UCSF Police Department. Anyone with information regarding this event is encouraged to contact UCSF PD at 415.476.1414 in reference to case UC 2021-750."
UCSF Police did not specify what was in the boxes that were stolen.
Robberies, while infrequent, are not uncommon on UCSF property.
They urge the public to stay safe and be aware of their surroundings to avoid becoming a victim.
"Stay alert to your surroundings; avoid headphone and cell phone use when walking or waiting alone," UCSF Police recommended in the bulletin. "If you are walking to your car, keep your car keys easily accessible, preferably in your hand. If you feel you are being followed, go into an open business and ask for help. Keep emergency numbers pre-programmed into your cell phone. If you are faced with demands for your money or property, especially from an armed subject, comply with their demands in the interest of your safety."
On May 14, UCSF Police responded to another robbery report at the UCSF Wayne and Gladys Valley Center for Vision at the Mission Bay campus.
"The victim had driven their vehicle from Oakland onto the Mission Bay campus and believes they may have been followed," UCSF Police said of that incident. "Upon parking in the lot, the victim observed a white Toyota Matrix stop behind the victim's vehicle. The suspect exited their vehicle, approached the victim's driver-side door, and opened the door. The suspect produced a handgun and demanded the victim's belongings. The victim surrendered their watch to the suspect. The suspect then returned to their vehicle and exited the parking lot, driving northbound on Illinois St toward 16th St."