Police have arrested an Oakland mother on charges of possessing five different kinds of illicit substances in the car she was riding in with another man and her two infant children.
Officers detailed the troubling arrest in a statement that shocked community members who expressed grave concerns for the well-being of the two infants.
"On Wednesday, June 23 at 7:47 p.m., following a traffic stop by Officer Smith at Geneva Ave. and Bayshore Blvd., a 21-year old Oakland female and a 19-year old San Francisco male were arrested for having approximately 790 grams of fentanyl, crystal methamphetamine, heroin, Alprazolam and Oxycodone pills in their possession," Daly City Police stated. "They also had a large amount of packaging materials, manufacturing materials, scales, cellphones, and cash."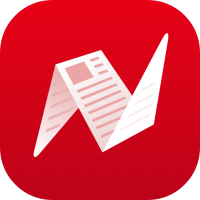 That's when Officer Smith made a startling discovery when he looked to the back of the car.
"The female's young children, ages 1 and 3-years old, were in the backseat without a seatbelt or car seat, and they were in reaching distance of the dangerous and illegal drugs. Child Protective Services took the children into protective custody."
The arrest underscores a major drug epidemic in the San Francisco Bay Area where police struggle to catch-up with the proliferation of drugs floating around on the streets.
"In the first five months of 2021, San Francisco Police Department officers have booked 248 people for sales or possession for sale of dangerous drugs, seized over $104,000 in US Currency, and seized over 17 pounds (7.7 kilos) of fentanyl, over one pound (0.5 kilos) of cocaine, almost five pounds (2 kilos) of crack cocaine, over seven pounds (3 kilos) of heroin and over ten pounds (4.5 kilos) of methamphetamine," the SFPD stated in June.
"The amount of fentanyl seized in this single operation is enough lethal overdoses to wipe out San Francisco's population four times over," San Francisco Chief of Police Bill Scott said in a statement. "Fentanyl remains the primary chemical culprit in the record-shattering number of fatal overdoses plaguing our City, and the recovery of semi-automatic ghost guns along with this haul of deadly drugs most likely intended for the Tenderloin is ominous. SFPD's Narcotics Detail and patrol officers have done heroic work in this operation and on the street every day to seize these deadly drugs and bring these increasingly dangerous drug dealers to justice."
The amount of narcotics in San Francisco alone has alarmed residents and visitors.
"From 2008 to 2020, meth overdose deaths rose 500 percent in San Francisco, and half of psychiatric visits to San Francisco General Hospital are related to meth," said Jacqui Berlinn, a mother who staged a protest in San Francisco's Tenderloin neighborhood in May to call attention to the crisis. "In 2019, meth was the most common drug in California overdose deaths. I am focused on fentanyl because it is what threatens the life of my son but meth, cocaine, heroin, prescription opioids, and other hard drugs are also dangerous and deadly."
Berlinn said her son, Corey, is an addict in the Tenderloin District. She hoped by organizing the protest, she will raise awareness about the issue.