Embattled San Francisco District Attorney Chesa Boudin blamed former President Donald Trump for an intensifying recall effort that hopes to remove him from office.
Facing soaring crime as San Francisco reopens following a 15-month COVID-19 lockdown, Boudin has attempted to fend off critics who accuse him of being soft on crime at a time when the city feels more dangerous than ever.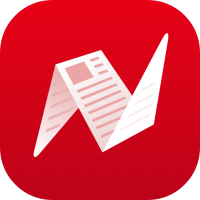 "The folks who are behind the recall are simply trying to undo the will of the people," Boudin said during an appearance in Chinatown Friday, July 2. "We had a democratic election, and sadly, Trump has left this country with not just the Coronavirus but also a virus of refusing to accept the outcome of elections. These are folks who want to prevent my office from doing its important job of keeping the community safe. There is nothing more important to me or to any of us here today than protecting our community especially vulnerable members of the community like our elder Chinese community members."
San Francisco, like many Bay Area cities, has seen crimes targeting Asians explode in recent months. The attacks have occurred despite a national effort to crack down on racially motivated attacks. Many of the assaults have targeted Asian seniors and have been random.
"We will not be distracted," Boudin asserted. "We will not allow the recall, opponents, or signature gatherers, to prevent us from doing the critical work of keeping San Francisco safe as we reopen. And I'm proud to have fulfilled a promise I made back in 2019 of expanding our Chinese language staff of putting Chinese Americans in key leadership positions in the office. This has everything to do with promises I made to you on the campaign trail and nothing to do with the distractions of those folks who are trying to undo a free and fair election."
Supporters of the recall effort said momentum is building to oust the progressive District Attorney from office. In its campaign literature, they claimed "every resident and every visitor to San Francisco is a potential target. Our homes, our property, and our lives are at risk."
"A recall is part of the democratic process," read a statement on the Recall Chesa Boudin website. "The duty to enforce criminal laws, hold criminals accountable, and represent the law-abiding citizens by prosecuting and convicting is the duty of the District Attorney. In San Francisco, this obligation to the people is from Chesa Boudin. Under Boudin, elected November, 2019, our city's criminal justice system has instead been suspended. Criminals are emboldened due to lack of accountability; those perpetrators arrested are simply let go, commit more crimes, and unfortunately, many are deadly. Our beloved city has seen an astronomical increase in violent crime, home invasions, shops looted, car-jackings, rampant and unchecked drug dealing, and business property theft, even under Covid-19 restrictions."
According to recall organizers, of the 29 people who signed the notice to intent to recall, 41 percent were Democrats, 31 percent were Republicans, 24 percent had no party identification, and 4 percent were independents.
They hope to gather 51,325 signatures by July 16.