A widely read and respected cocktail guide has removed a questionably named drink from its website after complaints from a California chef that it was racially insensitive against Asians.
The beverage featured on Difford's Guide was named "Agent Orange," a mixed drink with vodka, Grand Marnier, Triple Sec, and Orange Juice served in an old-fashioned glass.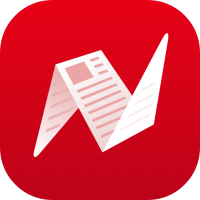 The description of the history of the beverage raised eyebrows. Some called it racially insensitive.
"The creator of this cocktail is unknown but its name remembers a very different cocktail, equal parts of two herbicides, 2,4,5-T and 2,4-D that when mixed produced Herbicide Orange (HO)," it formerly read. "Better known as Agent Orange, this herbicide was used by the U.S. military as part of its herbicidal warfare program during the Vietnam War."
The paragraphs have since been removed from the website, along with the entire recipe for the drink.
"The origin of cocktail names is often forgotten and they sometimes commemorate sad as well as happy times," the description continued. "Some will enjoy this very tasty cocktail thinking about the codename for a dashing spy in a novel while others will reflect and remember a very different kind of Agent Orange."
The description of the beverage elicited strong backlash from many in the Vietnamese community. Agent Orange was a powerful herbicide used by American forces during the Vietnam war to clear out jungles and greenery, but it led to disastrous consequences for public health and the environment.
The chemical is blamed for birth defects, cancers, neurological disease, and other ailments that affected the Vietnamese people and veterans who were part of the war. The use of Agent Orange was discontinued in the 1970s, but its ecological impact in Vietnam is still present.
"This is disgusting," wrote Chef Tu David Phu, a first generation Vietnamese-American who grew up in Oakland, on his Instagram page. "Shame on you Difford's Guide. How dare you? My family was personally affected by agent orange. Take this down and apologize now. We are not asking. Stop Asian Hate Now."
Chef Phu's Instagram post has received all kinds of support from people outraged that a drink would be named after the chemical.
"Had a close friend die from cancer caused by the affects of Agent Orange," one commenter wrote. "It was horrible seeing him waste away and die the way he did. Helping the Vietnamese people many years later as a medical mission back in Vietnamese, the place where he was shipped to fight in a war."
The website has since removed the recipe and offered an apology.
"Due to feedback that the name of the Agent Orange cocktail causes offence it has been removed," according to a statement from Difford's Guide. "We have listened, and would like to express our understanding of the heartfelt issues raised by people, and recognize the deep distress that a reference to Agent Orange was on Difford's Guide. We have learned a lot in the past 36 hours about the horrific damage a herbicide and defoliant chemical of the same name has had and continues to inflict on people and we sincerely apologize for the distress this cocktail name has caused. This is a cocktail from the 1980s and was not created or named by Difford's Guide."