Two robbery suspects who are accused of snatching a Costco shopper's purse were busted by police after the duo returned to a business across the street days later.
The robbery happened at the San Leandro Costco, one of the busiest in Northern California.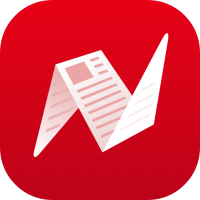 "On June 17, a victim was robbed of her purse in the Costco parking lot on Davis St.," San Leandro Police stated. "The getaway car was captured on a surveillance camera, and investigators were able to obtain a license plate. Through leads, Detectives tracked two suspects, who were captured on surveillance cameras using the victim's credit card from several businesses in the Bay Area."
Inexplicably, the suspects then returned to another strip mall that is located across the street from the San Leandro Costco parking lot where the alleged robbery happened.
"On June 23, after numerous days of surveillance, SLPD Detectives safely apprehend both suspects at the Walmart store on Davis Street in San Leandro," police continued. "A search of the getaway vehicle revealed the victim's wallet. A subsequent search warrant served on the suspect's residence resulted in a recovery of a ghost handgun. Ghost guns have no serial or manufacture imprints, making it nearly impossible to trace the weapon."
Police released a photograph of the suspects' car and the ghost gun that was recovered.
"SLPD Detectives spent several investigative hours in developing leads, identifying both suspects, and obtaining evidence that led to the arrest and recovery of the victim's wallet. We were grateful to provide a positive outcome to the victim," said San Leandro Police Lt. Ali Khan
Police in San Leandro have reported an uptick in robberies at malls, bank parking lots, and near ATMs. In March, undercover officers helped bust two suspects who were linked to several car burglaries and robberies.
"We deployed our officers in uniform and covert operations where there was a need and where their presence would help in capturing these suspects," Lt. Khan said in April. "This case is an example of the hard work put in by the officers in capturing the suspects."
In April, police in San Jose arrested a man who was linked to at least 39 snatch-and-grab robberies targeting Asian women who were parked in mall parking lots.
"In many of the cases, the suspects would track victims in shopping center parking lots, block in the victim's vehicle, smash the windows of the vehicle and flee the scene with purses and other personal property," San Jose Police stated. "After the initial robbery, victims often reported additional fraudulent activity with credit cards and other identity-related fraud. All victims are female and members of the AAPI community."
Asians have become targets for robberies, burglaries, and assaults in many Bay Area communities, alarming civic leaders that the attacks are fueled by racial animosity.
"When leaving your car, lock it and close the windows. Take your key. Don't leave items inside the car, even if you think they look like trash—they'll still look attractive to a thief," according to Oakland Police safety recommendations. "When you get in the car, close and lock the doors immediately. Keep the doors locked and the windows rolled up."