Two children were caught up in separate incidences of gun violence that afflicted two Bay Area communities in a matter of hours.
One shooting left an eight-year-old girl suffering from a life-threatening gunshot wound in Vallejo late Wednesday night. Another incident left a child shot inside a home in Concord hours earlier.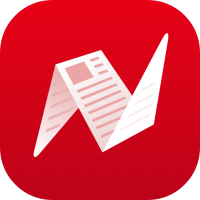 "Everyone in our community should feel outraged that an innocent child's life has been shattered by needless gun violence," Vallejo's Chief of Police Shawny Williams said in a written statement. "It's important that our entire community join us in this effort to send a message to criminals that their actions will not be tolerated in our city."
According to Vallejo Police, officers responded to the 800 block of Sonoma Blvd. at 10:45 p.m. on Wednesday, June 30 after a report of gunfire.
"Officers found that a 30-year-old woman and an 8-year-old girl had been shot in a vehicle," police stated. "Both were transported to local hospitals for treatment of life-threatening injuries. The woman remains in critical condition, while the child is now listed in stable condition."
No arrests have been made.
Earlier that evening, police responded to another shooting in that city. "Upon arrival, officers found a 32-year-old male and Vallejo resident suffering from at least one gunshot wound," police stated. "The male victim was transported to a local hospital where he was later pronounced deceased."
The victim is Vallejo's fifth homicide of the year, according to the department.
"During the early morning hours of June 30, Concord Police officers responded to a shooting at a residence located on the 1100 block of Meadow Lane," police stated. "An adult female resident and a minor were located in the home with gunshot wounds. Both were transported to the hospital for care. The shooter was known to the victims and the motive appears to be related to Domestic Violence."
Detectives identified the suspect and made an arrest the same day.
"During the evening hours of June 30, Detectives located and arrested the suspect, Demaria Gipson, 20, of Antioch," investigators also stated. "Gipson has been booked into the Contra Costa County Jail and our investigation is continuing. The case will be presented to the District Attorney's Office in the coming days."
Vallejo's Chief said the shootings were reasons why the city needs to expand its use of security cameras and automated license plate readers (ALPR).
"The Operation PEACE initiative launched last year has proven to be an effective, multi-pronged approach to combating violent crime. It's time to step up our efforts even more," said Chief Williams. "ALPR cameras could lead us to a violent criminal, help us make an arrest, give the victim's loved ones closure, and give our community a peace of mind knowing arrests have been made." 
Police said the department would partner with local, state, and federal resources to help fight crime.
"We must provide our officers and our community members with the tools to identify individuals who don't value human life," Chief Williams stated. "We cannot be everywhere at once, but technology will help us work smarter. Our Smart City Initiative, that utilizes ALPR and CCTV technology, will empower our officers, community partners and city employees to identify and hopefully stop prolific offenders before they commit their next crime."