At least eight cars were burglarized by smash-and-grab thieves near San Francisco's Fisherman's Wharf Thursday evening, according to a Golden Gate Media reporter who spent just 20 minutes walking around the tourist hotspot.
It's the latest rash of car break-ins that have left city officials dumbfounded on how to stop what has turned into a major epidemic of lawlessness in and around one of San Francisco's best-known attractions.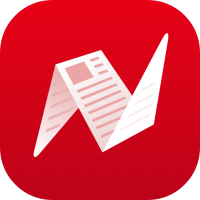 Cars were targeted on nearly every block around the area. Vans and large sport utility vehicles appeared to be favored targets of the thieves. Piles of shattered auto glass littered the pavement beside each vehicle that was looted.
Near North Point St., a police officer took a report of one van that had been ransacked. Some of the personal belongings of the victims hung out of the shattered back window. Tourists stopped to take photos of the crime scene, one of many in a six-block radius favored by auto thieves looking to pilfer through the goods of unsuspecting victims.
Along Beach St. near Aquatic Park, a couple visiting from Virginia were calling their rental car company looking for help after thieves smash their back window in looking for valuables. Nothing was taken.
Broken glass littered the back seat of their car. The couple said they were also planning to call the police, but were unsure whether an officer would respond to take a report.
According to San Francisco Police statistics compiled by the Chronicle, car break-ins for the Central District, where Fisherman's Wharf is located, exploded a staggering 753 percent in May 2021.
The number of auto burglaries in its Central District area went from 136 in the first week or so of May to 339 between May 10 to May 24, a two-week period. With more tourists returning to San Francisco, residents and local business owners fear the problem will get worse.
Last month, a woman walking home from her housekeeping job at the Argonaut Hotel at Fisherman's Wharf was run into by suspected auto burglars fleeing from a rash of car break-ins nearby.
Tracy Ma, 50, of San Francisco suffered major injuries as a result of the collision.
"I would like to say a big thank you for everyone giving my mom kind words and donations during this horrible time in our lives," said Tracy Ma's son, through a GoFundMe page that was set up on her behalf. "My mom would like to thank all of you for giving her kinds words and motivation to carry on during these bad times. She is shocked by how many people are supporting her. My mom is currently home recovering. She still has a lot of pain throughout her entire body, trouble walking, eating, and sleeping."
"So sad that we all have to live like this because our city can't hold criminals accountable," one Twitter user posted. "Just pathetic to be honest."
"It is sad," another man tweeted. "The number of criminals in the city outnumber the police. People keep leaving valuables in a vehicle. The choices the people in that city make. Must have money to buy new stuff if they can't learn a lesson or take advice. Continue to live in said city. Insane."